High Performance Pin Oven Chain.
With over 30 years extensive experience working with the two-piece and three piece can industry, Brooks has become the world's leading authority on the design and manufacture of pin oven chains that convey cans through curing ovens. 
Our continual innovation and investment has enabled us to meet the changing demands of the industry. We have developed an unrivalled portfolio of specialist chains to meet all possible requirements, providing trouble-free operation and increased line efficiency. 
Working with experts in some of the leading plants around the world, Brooks, together with their technical partners have developed chains which are revolutionizing the can industry. 
Brooks pin oven chain is manufactured in 21ft/6.4m lengths. Each chain starts and finishes with a 3 pitch section and is supplied with a spring clip connecting link. Pins are located every 7th pitch as standard (other pitch spacings are available) and each length contains 48 fully assembled pins. Pins are assembled with spring loaded PEEK tips.
We have added a new tip design to our portfolio to help combat side wall damage and aid wet can transfers. The 'barrel' tip has become very popular with many Can Plants and as with our other designs it is manufactured from our special grade of PEEK.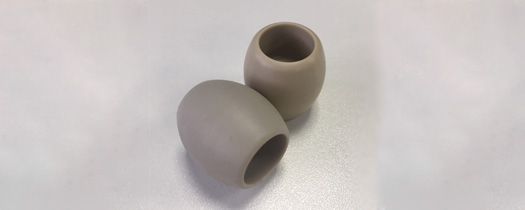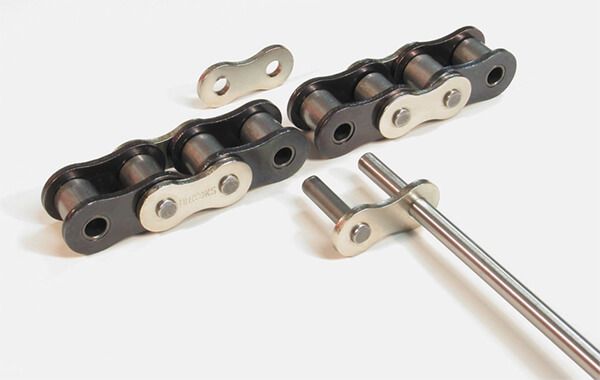 Integral Pin Chain
Riveted throughout, including the extended pin, a chain that is widely regarded as offering the longest chain life in the industry.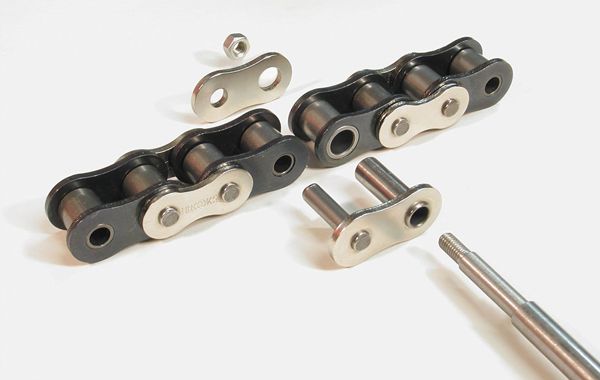 Hollow Pin Chain
Lock nuts developed to aerospace industry standards secure the pins in the chain yet allow quick and easy replacement whenever necessary.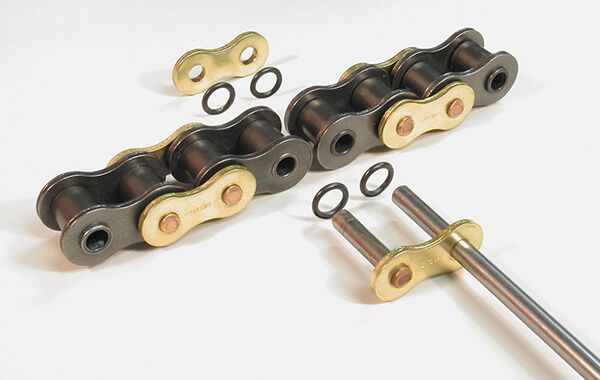 O-Ring Pin Oven Chain
High temperature lubrication sealed within this chain means that usage of additional operational lubrication, and any product contamination that might occur as a result, is greatly reduced.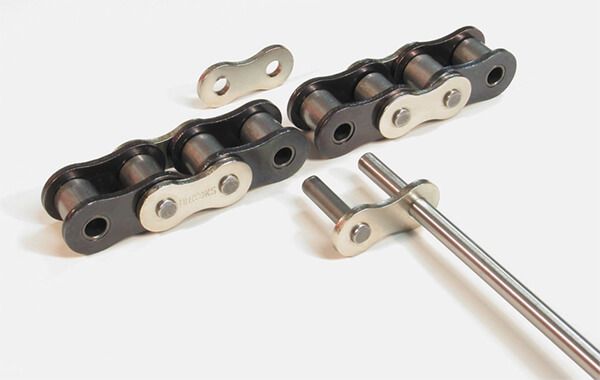 Optima Pin Oven Chain
The superior surface treatments applied to the chain bearing pins of the Optima model produce a chain of exceptional quality, offering excellent results in minimal lubrication environments.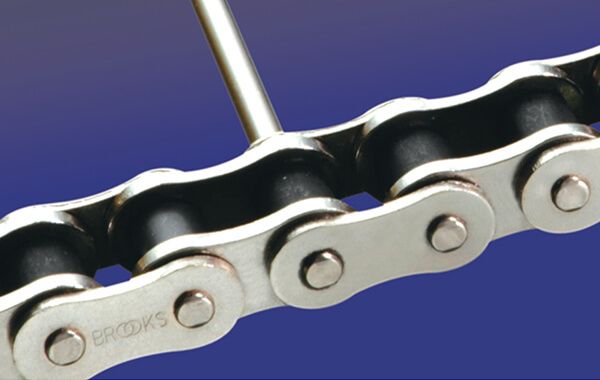 Lube free Pin Oven Chain
Can makers the world over have been looking for a chain that would run on modern high speed lines with zero operational lubrication. This chain meets that need and represents a true breakthrough in pin chain technology, providing a totally clean system.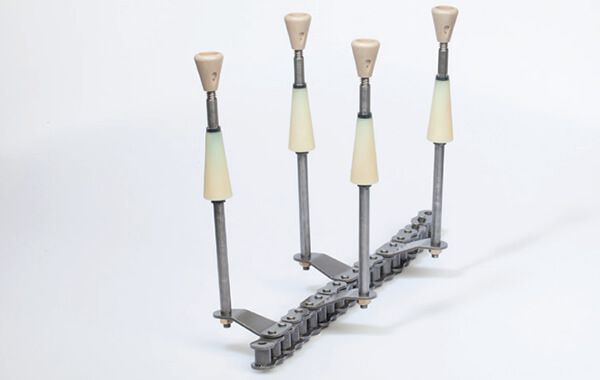 Dual Pin Oven Chain
Specially designed to suit dual can transfer units giving the benefit of doubling can production for any given chain speed. Chains are assembled with small diameter tips to aid can transfer and a central cone to aid can stability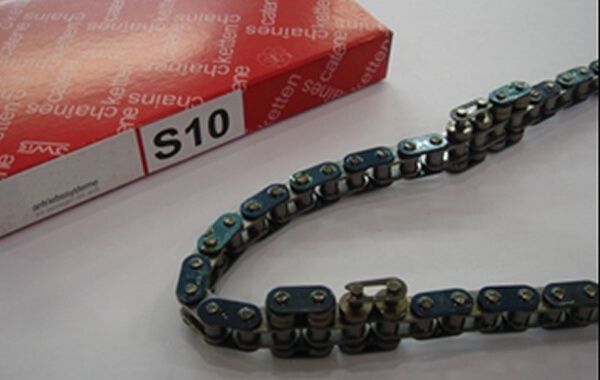 Soudronic Chains
Soudronic Chains run precisely in pairs aligning plate so that the seam along the length of the can is welded straight. They are manufactured to 1/3 of the DIN tolerance and are pre-stretched and colour coded ensuring the chains are paired perfectly.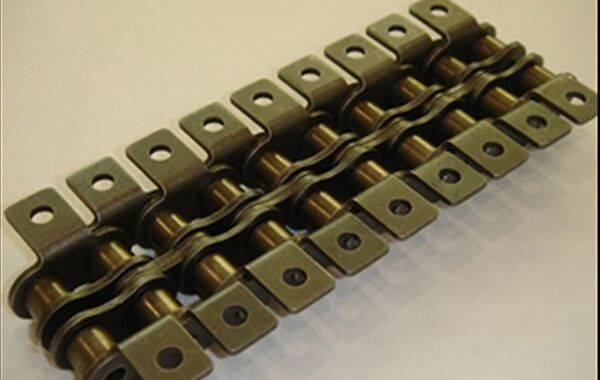 Body Maker Chains
These chains are supplied with a special bent attachment every pitch or every eighth pitch both sides of the chain.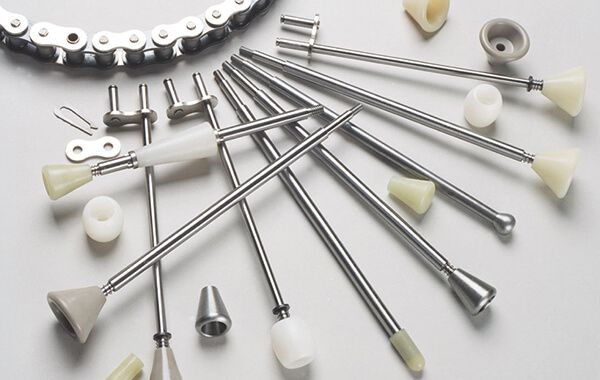 Pins & Pin Tips
Can makers the world over have been looking for a chain that would run on modern high speed lines with zero operational lubrication. This chain meets that need and represents a true breakthrough in pin chain technology, providing a totally clean system.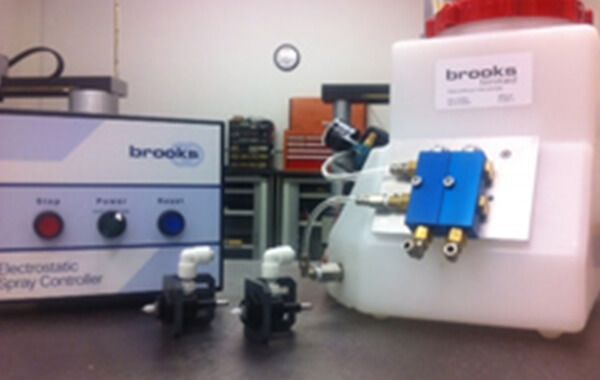 PLC Lubricating System
The Brooks PLC Controlled Lubricating System ensures that the correct volume of lubricant is delivered at programmable intervals to the correct area of chain, keeping lines running smoothly at all times.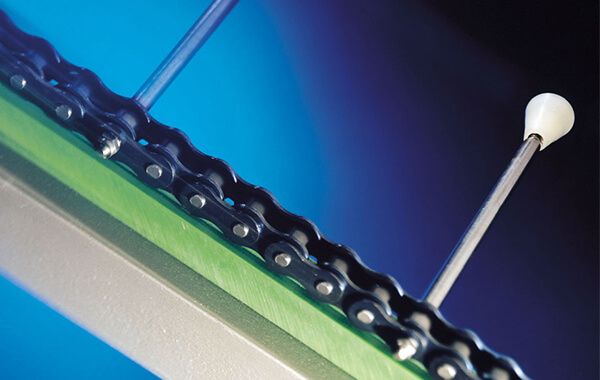 Adjustable Chain Guides
Installed on alternate sides of vertical chain runs, the new Brooks single sided chain guides are designed to reduce chain and can contamination. They are easy to install, easy to maintain, easy to adjust and easy to clean.
Pre lubricated with H1 food grade lubricant then centrifugally spun to remove any excess

Solid roller and solid bush

High waist link plated to give better stress distribution

Components manufactured to the highest specifications for unbeatable accuracy

End-softened pins for easy disassembly

Unbeatable wear and fatigue resistance

Longer consistent working life

Reduced bedding in times

Better resistance to shock loadings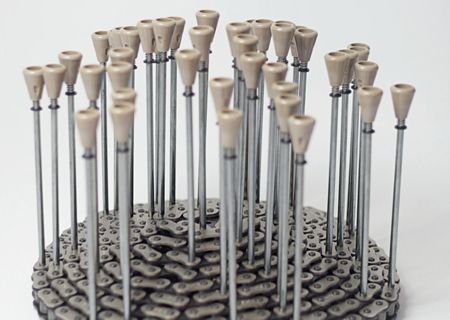 Base Chain
¾ " pitch ASA 60 simplex chain, fully assembled with an extended pin/hollow pin every 7th pitch (5.25"). Chain manufactured in 21ft lengths (6.4m, 336 x 0.75 pitches). Each length supplied with a spring clip connector
Dimensions
Pitch – 19.05mm (3/4")
Inside Width – 12.57mm min
Bearing pin dia – 5.95mm
Bearing pin length – 25.3mm
Roller dia – 11.91mm
Extended pin dia – 5.95mm (fixed pin and front fixing chain), 8mm (hollow pin chain)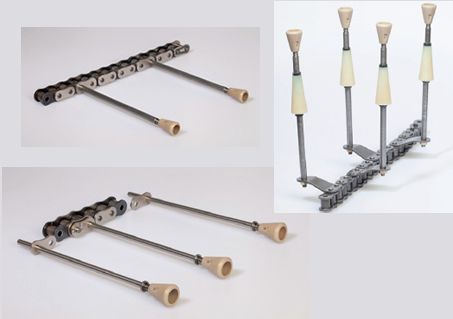 Pins
Pins manufactured from special heat treated alloy steel (fixed pins & front fixing chain)/hardened carbon steel (hollow pin chain) to suit customer specifications. Measurement required is centre line of the chain to the end of the tip.
Tips
Each extended pin will be fitted with a spring-loaded conical tip manufactured from PEEK. Tips will be seated on springs and retained by fixing collars. Special designs are available. Please contact Brooks for further information.
Lubrication
Individual 21ft lengths pre-lubricated with high temperature, high viscosity H1 synthetic oil.
Packing Details
Individual 21ft lengths placed in plastic bags then packed into cardboard boxes. Cardboard boxes packed in treated wooden shipping case.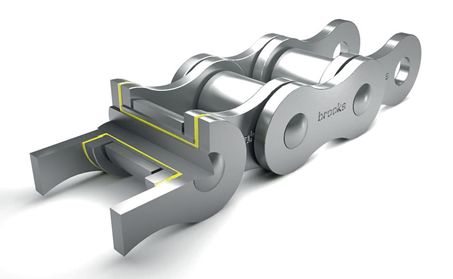 We offer three sizes of tip (18mm, 21.5mm & 35mm diameter) to suit the three main can body diameters; slim, standard and large 1 litre cans.
Our standard range of tips are manufactured from PEEK using the latest in high temperature moulding techniques and with a melting point of 343°C, PEEK is the most suitable material for modern high speed can lines. Dual tip options are also available to aid can stability.