We are one of the leading global manufacturers for the water industry and have been for over 40 years. 
We have supplied standard, bespoke and engineered solutions to equipment manufacturers, site service specialists and directly to water authorities by offering a wide range of high quality chains, sprockets, slats and screens.
We offer unparalleled technical support from the UK, North America and Far East, a 35,000m2 UK manufacturing facility plus a global rapid response service in emergency situations.
Our UK manufactured products are offered in a wide range of materials to suit our customers' requirements. The most common materials include carbon steel, 300 series stainless steel, 400 series hardened stainless steel, duplex and triplex stainless steels and engineering plastics. These products can also be coated prior to assembly in order to achieve a uniform coating on all components. The most common coating is zinc plating, although other coatings are available upon request.
To complement our engineered chains, we are also able to offer standard Imperial and Metric pitch chains, such as British Standard, M Series, ANSI and FV series along with all types of welded and integral attachment types. We can also offer any roller option such as bush only, small standard, large standard and flanged type from a wide range of materials.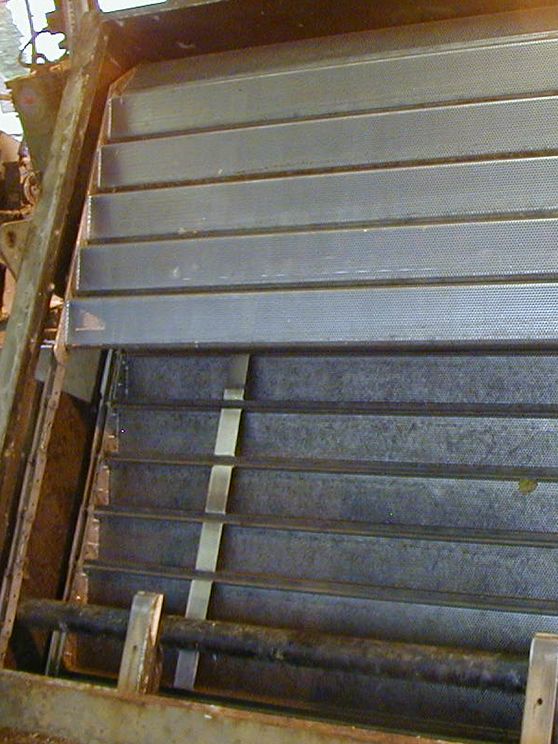 Non Standard Options
Non Standard Pitches
Bush Only Chains
Special Pins
Surface Coatings (Zinc, Nickel, Sherardized etc)
Non Standard Links
Drilled Links
Cleaning Flights and Cups
Stainless Steel (Standard 300 series or 400 series hardened round parts
Non Standard Round Parts (V Rollers, special sizes, through pin lubrication etc)
Non Standard Attachments
All types of sprockets & rings to suit
Other Options Upon Request
'Standard' Straight Link Chains

'Standard' Crank Link Chains

Special Application Chains