Rotary or crank link drive chains were developed for use in applications where large amounts of power need to be transmitted. Heavy duty cranked linked drive chains are generally found working under extreme operating conditions due to their strength, wear resistance and ability to absorb shock loads.
Common applications include necklace drives around trommel screens, transmission of power from large motors/gearboxes and as drag chains for large engineered components.
Heavy duty cranked link rotary drive chains are covered by ISO 3512:1992(E), ASME (ANSI) B29.10(M) and DIN 8182:1999 standards.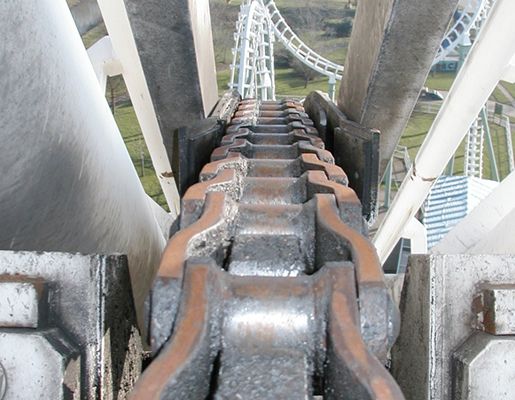 Non Standard Options
Non Standard Pitches
Bush Only Chains
Special Pins
Surface Coatings (Zinc, Nickel, Sherardized etc)
Non Standard Links
Drilled Links
Pusher Dogs
Stainless Steel (Standard 300 series or 400 series hardened round parts
Non Standard Round Parts (V Rollers, special sizes, through pin lubrication etc)
Non Standard Attachments
All types of sprockets & rings to suit
Other Options Upon Request
Steel Bush Conveyor Chain Specifications